Adel Salameh
Biography
Palestinian oud player and composer, Adel Salameh was born in Nablus, Palestine, in 1966. He started performing as a soloist while still living in the Arab World, but immigrated to Europe in 1990. He quickly established a reputation as one of the finest performers of the oud. He has performed in more than thirty countries including Japan, Australia, Singapore, Hong Kong, South Africa, and numerous countries in North Africa and Europe.
When performing as a soloist or with musicians from a variety of musical backgrounds, Adel believes that music is an excellent tool to build bridges between various cultures. In an effort to tackle these cultural barriers, he has worked with Turkish, Spanish, Indian, French, English, Israeli and jazz musicians.
Adel has worked with Womad/Real World for six years and performed at the most prestigious concert halls in Europe. These include Royal Festival Hall, Barbican Centre in London, Concertgebouw, Royal Tropical Institue, Paradiso in Amsterdam, Theatre d' Single (Antwerpen) Belguim, Institute of the Arab World in Paris, The Opera House and the Auditorium in Lyon. He has also performed at many festivals throughout the World. He has been described as the ambassador of Arab music in the West.
Videos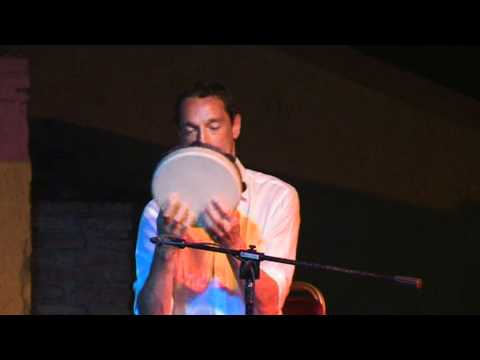 Discography
_No category_
Yosuke Yamashita Trio
No posts found
Solo Projects
No posts found
Compilation
No posts found
Collaboration
No posts found
C. Santana
No posts found
Photos
http://www.artways.com/wp-content/uploads/2012/10/Adel-Salameh-071208Ranforest-World-Music-Festival-07-890x595.jpg
Gerald Seligman
http://www.artways.com/wp-content/uploads/2012/10/Adel-Salameh-071208Ranforest-World-Music-Festival-08-890x595.jpg
Gerald Seligman
http://www.artways.com/wp-content/uploads/2012/10/Adel-Salameh-071208Ranforest-World-Music-Festival-12-890x595.jpg
Gerald Seligman
http://www.artways.com/wp-content/uploads/2012/10/adel_and_jamil_george02-591x890.jpg
http://www.artways.com/wp-content/uploads/2012/10/adel_and_jamil_george03-591x890.jpg
http://www.artways.com/wp-content/uploads/2012/10/adel001.jpg
http://www.artways.com/wp-content/uploads/2012/10/adel004.jpg
http://www.artways.com/wp-content/uploads/2012/10/adel007.jpg
http://www.artways.com/wp-content/uploads/2012/10/adel009.jpg
http://www.artways.com/wp-content/uploads/2012/10/DSC_6285-copy-890x659.jpg
http://www.artways.com/wp-content/uploads/2012/10/DSC_6288-591x890.jpg
http://www.artways.com/wp-content/uploads/2012/10/DSC_6293-890x675.jpg
http://www.artways.com/wp-content/uploads/2012/10/DSC_6294-890x712.jpg
Suchen SK
http://www.artways.com/wp-content/uploads/2012/10/DSC_6301-653x890.jpg
Suchen SK
http://www.artways.com/wp-content/uploads/2012/10/DSC_6303-copy-890x659.jpg
Suchen SK
http://www.artways.com/wp-content/uploads/2012/10/DSC_6305-copy-890x788.jpg
Suchen SK
http://www.artways.com/wp-content/uploads/2012/10/entête-copy4.jpg
http://www.artways.com/wp-content/uploads/2012/10/publicity_trio01-890x591.jpg
http://www.artways.com/wp-content/uploads/2012/10/adel017-592x890.jpg
http://www.artways.com/wp-content/uploads/2012/10/vignettte-copy-890x497.jpg
http://www.artways.com/wp-content/uploads/2012/10/Adel-Naziha-635x890.jpg
Press
---

Nous avions beaucoup apprécié l'album précédent de Adel Salameh, Rissala (Enja Records), en duo avec sa compagne, la chanteuse algérienne Naziha Azzouz, que nous vous avions présenté en mars 2007 (www.babelmed.net/2312fr ). Le 8° album du 'oudiste palestinien, désormais basé à Lyon, est un trio qui fait intervenir le très mélancolique violoncelle de Valérie Dulac, parfaitement accordé à la mélancolie intrinsèque du 'oud, et la guitare complice de Philippe Roche.

Adel Salameh est un musicien curieux, qui a collaboré avec le guitariste flamenco Eduardo Niebla (en duo dans leur album "Mediterraneo"), avec le joueur de lira crétoise Ross Daly, ou encore avec le joueur de sarod (ce rabab indien) K. Sridar. De disque en disque, l'artiste ne cesse d'imprégner son 'oud de diverses atmosphères musicales, chercheur-explorateur en musique. Tantôt il donne à son 'oud un son très musique contemporaine ("Awda" ou "Jasmine), se plonge dans des danses françaises médiévales ("Constellations"), ou dans une ambiance manouche ("Coyotito"), sans oublier bien sûr l'enracinement dans les mélodies et rythmes arabes qui fondent la musique du 'oud.

Un artiste discret, trop peu connu en France à notre sens, reconnu pourtant à l'étranger: l'un de ses albums est produit au Japon, tous ses derniers le sont par le label allemand Enja, et Adel Salameh s'est produit dans une trentaine de pays, sur des scènes aussi prestigieuses que le Royal Festival Hall ou le Barbican Center à Londres, ou le Concertgebouw à Amesterdam. Et ce nouveau trio 'oud-violoncelle-guitare, parfaitement réussi, fait encore évoluer la musique de cet artiste marcheur infatigable, qui emmène le 'oud dans de nouvelles contrées, où il n'était jamais allé.

Awda, Enja/Distrib. Harmonia Mundi

---

On ne présente plus Adel Salameh, brillant Oudiste Palestinien dont le geste inspiré et l'art de la composition ont façonné la renommée dans le monde Arabe. Sur cet album son compagnonnage avec la chanteuse Naziha Azzouz est parfait. L'élégance de cette dernière modulant avec chaleur les poèmes d'Ahmed Shawqi, considéré comme le prince des poètes Arabes, est patente. Accordéon, Riq, Violon participent à ce climat porteur de mélodies inspirées par l'Andalousie, la Turquie ou le Maghreb. Bonnes vibrations garanties.

Jean-Pierre GANDEBEUF (world folk)

---

OUD ET VOIX. Dépaysant. Nous sommes dans un petit village algérien, dans les collines, à écouter de la musique des racines. Adel le Palestinien et Naziha l'Algérienne revisitent la musique traditionnelle orientale, persane et turque. Tout en compositions. Grisant comme une fin de journée où l'on se détend, allongé, à regarder le ciel. D'un classicisme absolu et élégant. La voix et l'oud dansent sur ces danses qui sont plutôt des danses de l'esprit . Nostalgiques et nonchalantes, sensuelles et raffinées. Une douceur de culture sonore.

Centre Press