Jaipur Maharaja Brass Band
Biography
Sound of the brass and the drum! Who has never enjoyed the frenzy sound of a brass band? In India, as everywhere else, it appeals to its audience.
The first time was in 1750. The British Empire presented an English brass band in Calcutta. A century later, clarinets, trumpets, trombones, tubas, side drums, bass drums played for all festivities, on whoever's initiative: British or Indians, whatever the purpose: religious, popular, military or sportive. The repertoire was western as well as Indian.
Brass bands today belong to the Indian tradition. They accompany events such as national or religious celebrations, popular festivals and also life events such as weddings. In India, no marriage is without a brass band! They play in procession through the congested and noisy street, from the home of the bridegroom to that of his betrothed, followed by the enthusiastic party family dancing on rolling percussion and strident clarinets.
All members of this musical group are professional artists.
The thorough knowledge of his own musical tradition and his occidental experience, allows Hameed to chose a wild repertoire from Indian traditional music to popular songs of Indian movies. He added the sophisticated structures of North Indian classical music to deliver an unexpected performance.
JAIPUR MAHARAJA BRASS BAND is rich with elaborate rhythms, virtuous improvisations, a colorful and exceptional show with the Gypsy Sapera Kalbelya dance, whose choreography represents the contortions of the cobra- the guardian of spiritual Truth- and the fakir, who swallows a sabre right in front of your eyes!
JAIPUR MAHARAJA BRASS BAND brings to you Indian rejoicing. They go on parade in the streets and perform on stage as well. They have played in many European festivals like Re-Orient, Roots Festival, Festival Couleur Café, WOMAD, PALEO, La Mar de Musicas, Canto Nomade, Festival Couleur Café, Festival de la Cote d'Opale, Les Folies de Maubeuge, Jeudis du Port, La Carnavalcade, Paris-Quartier d'Eté.
Composed by 6 musicians, 1 gypsy dancer and one fakir.   8 artists + 1 driver/tour manager.
Videos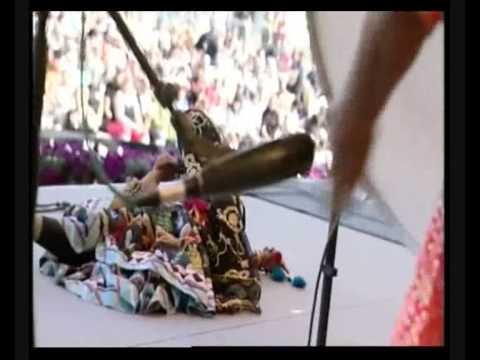 Photos
https://www.artways.com/wp-content/uploads/2012/10/DSC_0207-890x623.jpg
https://www.artways.com/wp-content/uploads/2012/10/big_crbst_dsc_3863.jpg
JMBB
https://www.artways.com/wp-content/uploads/2012/10/DSC_0386-890x593.jpg
JMBB
https://www.artways.com/wp-content/uploads/2012/10/big_crbst_jaipur_206.jpg
https://www.artways.com/wp-content/uploads/2012/10/DSC_3821-890x591.jpg
https://www.artways.com/wp-content/uploads/2012/10/DSC_38401-890x591.jpg
https://www.artways.com/wp-content/uploads/2012/10/big_crbst_dsc_0196.jpg
https://www.artways.com/wp-content/uploads/2012/10/big_crbst_dsc_0323.jpg
https://www.artways.com/wp-content/uploads/2012/10/big_crbst_dsc_3726.jpg
JMBB