Michael Shrieve
Biographie
Quatre décennies après son légendaire solo de batterie qui a duré deux minutes lors du concert de Carlos Santana à Woodstock, Michael Shrieve nous présente sa nouvelle formation Spellbinder, un jazz band de premier ordre qui mélange le rock avec le jazz dans la même mesure et avec passion. Ce quintette magnifiquement conçu tire son nom d'un morceau du guitariste Gabor Szabo, qui est plus connu pour sa brève apparition à la fin du titre de Santana, "Black Magic Woman".
Shrieve quintet réuni le trompettiste John Fricke, offrant un goût des années 70, organiste Joe Doria, guitariste Danny Godinez et le bassiste Farko Dosumov.
"I owe Michael a lot; He's the one who turned me onto John Coltrane and Miles Davis. I just wanted to play blues until Michael came. He opened my eyes and my ears and my heart to a lot of things. Some drummers only have chops, but Michael Shrieve has vision. Michael is like a box of crayons; he has all the colors."
Carlos Santana
Michael Shrieve's Spellbinder is a majestic instrumental band of the first order. The group achieves an unlikely mix of propulsive rock with cool jazz. Only the finest musicianship could allow the sound to coalesce so beautifully into flowing experimentation that is altogether distinctive.
This inspired quintet takes its name from guitarist Gabor Szabo's tune, which is best known from its brief appearance at the end of Santana's hit, "Black Magic Woman." Shrieve's unit consists of blazing guitarist Danny Godinez, trumpeter Raymond Larsen offering a taste of 70s-era Miles, Hammond B3 organist/magician Joe Doria, and bassist phenom Farko Dosumov—all among the finest of Seattle's musicians.
Michael Shrieve hopes to take Spellbinder on the road. Playing live nourishes his soul in a different way than does studio recording. As Michael says, "the name Spellbinder reminds me of what my job is: to be a spiritual man who inspires listeners through music, to cast a spell with trance-inducing rhythms that transports listeners to a new place, one that is more free and open."
Michael Shrieve's Spellbinder, released in 2016, is the band's studio recording of original compositions and homages (with trumpet by John Fricke).
Vidéos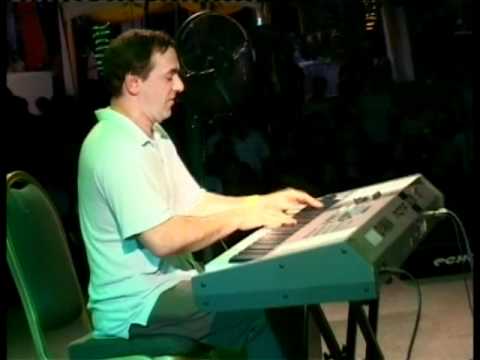 Discographie
_No category_
No posts found
Yosuke Yamashita Trio
No posts found
Projets solo
Collaboration
No posts found
C. Santana
Photos
https://www.artways.com/wp-content/uploads/2012/10/SUC0232-592x890.jpg
https://www.artways.com/wp-content/uploads/2012/10/SUC0275-890x592.jpg
https://www.artways.com/wp-content/uploads/2012/10/SUC02761-890x592.jpg
https://www.artways.com/wp-content/uploads/2012/10/SUC0279-890x592.jpg
https://www.artways.com/wp-content/uploads/2012/10/SUC0286-890x592.jpg
https://www.artways.com/wp-content/uploads/2012/10/SUC0288-890x592.jpg
https://www.artways.com/wp-content/uploads/2012/10/SUC0306-890x592.jpg
https://www.artways.com/wp-content/uploads/2012/10/SUC0310-890x592.jpg
https://www.artways.com/wp-content/uploads/2012/10/SUC0312-890x592.jpg
https://www.artways.com/wp-content/uploads/2012/10/SUC0359-890x592.jpg
https://www.artways.com/wp-content/uploads/2012/10/5415_105319517905_827892905_2078035_1288853_n.jpg
https://www.artways.com/wp-content/uploads/2012/10/5815_97800312905_827892905_1966349_1361037_n.jpg
https://www.artways.com/wp-content/uploads/2012/10/5975_108968217905_827892905_2129346_1626055_n.jpg
https://www.artways.com/wp-content/uploads/2012/10/5975_110015072905_827892905_2142402_3813148_n.jpg