François Lindemann
Biography
François Lindemann NU-BASS 6tet.
Founded in 2015 by pianist François Lindemann, this music ensemble can be described as an « ethno-jazz group » regarding the instruments used here :
Piano, drums, tabla, oud, and a rare combination of 2 contrebass. All songs are composed by François especially for this unique instrumentation.
The 6 musicians are coming from different parts of the world : France, Tunisia, Switzerland (german & french part) and India.
All of them have a big experience in improvisation and musical interaction, and great skills on their respective instruments. These musicians used to travel and play all over the world since many years .
The band NU BASS played since 2015 in numerous halls and jazz venues like Montreux jazz Festival 2016.
An album of F.Lindemann NU BASS 6tet was recorded this August 2017 and will be realeased soon on a vinyl format on TCB label.
Videos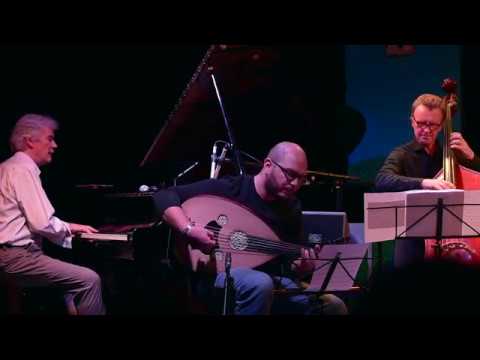 Discography
_No category_
Yosuke Yamashita Trio
No posts found
Solo Projects
No posts found
Compilation
No posts found
Collaboration
No posts found
C. Santana
No posts found
Photos
https://www.artways.com/wp-content/uploads/2018/05/Amine-+-Olive-Buissonne1-890x592.jpg
https://www.artways.com/wp-content/uploads/2018/05/Amine-Buissonne1-890x592.jpg
https://www.artways.com/wp-content/uploads/2018/05/François-Buissonne1-890x592.jpg
https://www.artways.com/wp-content/uploads/2018/05/Heiri-Buissonne1-890x592.jpg
https://www.artways.com/wp-content/uploads/2018/05/Mayank-Buissonne1-890x592.jpg
https://www.artways.com/wp-content/uploads/2018/05/Olive-Buissonne1-890x592.jpg
https://www.artways.com/wp-content/uploads/2018/05/csm_Francois_Lindemann__c__Michel_Vonlanten_40dacd8204.jpg
https://www.artways.com/wp-content/uploads/2018/05/François-Lindemann-Nu-Bass-6et-768x380.jpg