Dhoad Gypsies of Rajasthan
Biography
Talking passionately about Dhoad, Artistic Director Rahis Bharti explains –
"At the heart of Dhoad Gypsies are four brothers from a rich and celebrated musical legacy reaching back through seven generations from the esteemed musical tribal caste of Rajasthan.
"Rajasthani music is respected by virtuosos the world over for its emotion and unparalleled rhythmic speed and complexity, evoking a trancelike state for audience and performers alike.
"Dhoad Gypsies have embarked on a rapturous journey with love, peace and honour at the centre of their lyrical message. Passionate and haunting, the legendary onstage stamina combines sweeping scales and vocals, a traditional Gypsy Rajasthani dancer and stunts by the group's resident fire eating "Fakir" for a truly unforgettable experience.
"Dhoad Gypsies consist of eight world class musicians, performing a diverse repertoire of traditional, spiritual and life-affirming Rajasthani folk music and semi-classical North Indian  compositions enriched by world folklore."
 Dhoad is composed of professional musicians who inhabit the That desert in northwest Rajasthan. They are members of the Langa, Manghaniyar, and Sapera groups. Langas are Muslim and perform for Muslim cattle breeders at births, weddings, funerals, and religious holidays, receiving payment in animals and food. They are able to lead a sedentary life because they have a stable patron-client relationship, unlike the Sapera who migrate in search of work.
Langa music is learned orally in a master/apprentice relationship. The apprentice begins by accompanying the master and eventually learns a large corpus of songs. The vocal repertoire includes women's songs of the life cycle and the seasons (which men sing too), songs in praise of their patrons, devotional songs composed by nineteenth century Sufi poets, and film songs.
Themes such as love and heroism predominate, and water and cattle, the source of life in the
desert, appear frequently in the lyrics. Langas are known for their improvisations and their instrumental and vocal ornamentation. Men and women often perform together.
Manghaniyars, like Langas, are sedentary Muslims whose home extends over the border into Pakistan, but their patrons are mostly Hindu Rajputs (a high caste) and Hindu Charans (a caste of poets, bards, and historians). In Rajasthan, Hindus and Muslims often worship in the same temples and share spiritual themes. The Manghaniyar repertoire is vast, including songs celebrating secular and sacred love and devotional songs to the Hindu deity Krishna. The Saperas (from the word Sap, snake) are a sub-group of the migrant community of Kalbeliyas, who travel with mules and dogs. They have their own music but do perform professionally with Langas. Their dances, often performed by women, are featured in Musafir. They specialize in curing snake bites and in snake charming.
Langas play the sarangi, a vertically held bowed stringed instrument. Carved out of a solid block of teak wood, it consists of a resonator covered with a goat skin, a hollow finger board, and a peg holder. There are usually three melody strings and a drone string, plus sympathetic strings, but the number of strings and size of the instrument varies. The satara and alogoza are double flutes with two pipes, one for drone and one for melody. The performer uses circular breathing, producing an unbroken airflow. Langas and Manganhars also play surnai (double-reed pipe), murali (double clarinet with a wind chamber), manjira (small cymbals), and gunguru ( bells, usually tied to the dancer's feet).
Typical Manghaniyar instruments include dholak (double ended drum) and khartal (a pair of lightweight rectangular wooden blocks played by the hands). The kamaycha (vertically held string instrument) is the trademark instrument of the Manghaniyars but is now being replaced by harmonium (small keyboard introduced into India by the British). The kamaycha's construction is rarely standardized, but typically consists of nineteen strings, three of gut for melody, two of brass for drone, and fourteen of steel for sympathetic resonance. The performers of Musafir play multiple instruments and sing.
Based in India and Europe
Past concerts:
2014
15 February – Salle des Fêtes – Esvres – France
16 – 22 February – Menton – France
23 February – Mairie de Samoëns Grand Massif Haute Savoie – France
24 February – Menton  – France
26 February – Le Mee sur Seine – France
28 February – Théâtre Municipal – Espace Diamant – Ajaccio – France
2 March – Phoenix Theatre, Swindon, U.K.
3 March – Saint George's Bristol, U.K.
6 March – Lakeside Arts Centre, Nottingham, U.K.
7 March – West End Centre, Aldershot , UK
8 March -  Ashcroft Arts Centre, Fareham , UK
9 March – Didsbury Sports Centre, Manchester, U.K.
10 March – Hare & Hounds High Street, Birmingham, U.K.
12 March – Exeter Phoenix Arts Centre, U.K.
14 – 15 March – Theatre De L'Echandole A Yverdon -Swiss
24 March – Maison Culturelle de Quaregnon – Belgium
29 March – Saint Orens de Gameville – France
2 April – Ville de Fleury – Les Aubrais – France
5 – 26 April – Parc d'Exposition Orléans – France
27 April – La Tranche sur mer – France
8 – 12 May – WERELDFOLKLOREADE – Belgium
26 May -  Gypsy Festival -Tilburg  – Holland
28 May  – Caen – France
1 June – Lisbon – Portugal ( to be confirmed)
14 – 15 June – Auditorium Guimet – France
22 June – Festival "Les nuits de Fourvières" – Lyon (Opéra de Carmen)
23 – 26 June – Festival "Les nuits de Fourvières" – Lyon (Opéra de Carmen)
30 June – Festival "Les Rutilants" lors de l'inauguration du Métaphone, OIGNIES – France
1 July – Alge – Algeria
2 July – Festival International de Timgad – Algeria
3 July – Oram – Algeria
13 July – Festival "Terres du son" – Monts – France
30 July – Festival Les Grimaldines – Grimaud – France
2  August – BEAULIEU SUR MER – Quai du Port de Plaisance – France
3 Aug – LEVENS – Jardin Public – France
6 Aug – CONTES – Théâtre de Verdure – France
7 Aug – NICE – Musée des Arts Asiatiques – France
8 Aug -NICE – Musée des Arts Asiatiques – France
9 Aug – VALLAURIS – Théâtre de la Mer Jean Marais – France
10 Aug – LE ROURET – Place des Platanes – France
16 August – Culture Festival – Stockholm – Sweden
24 August and 25 August – Parc de la Vilette – Paris – France
28 Aug – The High Bickington Community Centre Devon – UK
30 Aug – Edinburgh Mela, Leath Links, Edinburgh, Scotland
31 Aug -  Edinburgh Mela, Leath Links, Edinburgh, Scotland
26 Sept – Bernhard Theatre Zurich , Swiss
27 Sept – Beyond Cultures , Swiss
28 Sept – Basel, Volkshaus, Swiss
31 Oct – Carrara – Italy
1 Nov – Carrara – Italy
2 Nov – Carrara – Italy
5 Dec -  DHOAD Village – Rajasthan, India
2013 
12 September to 14 September – Festival TODOS Lisbon – Portugal
20 September – Bruges – Belgium
21 to 27 September – Caen – France
28 September – Festival "La folie foraine – Joué les Tours – France
29 September – Denhaag, Holland
30 September – Caen – France
1 October – Strasbourg, for Ambassador of India – France
4 October – Sevran (Salle des fêtes) – France
6 October – Beaune, France
9 October – Oslo – Norway
11 October – Mastricht – Holland
18 October – Théâtre de Chelles -  Paris – France
19 October – WOLUWE-SAINT-PIERRE – Belgium
31 October – Vienna – Austria
2 November – Belgrade, Serbia
2012
29 Jan – Paris
15 Feb -  CC Het Bolwerk 1800 VILVOORDE – Belgium
16 Feb -  CC Leopoldsburg 3970 LEOPOLDSBURG – Belgium
17 Feb -  Wolubilis 1200 WOLUWE-SAINT-LAMBERT – Belgium
21 – 23 Feb -  Nationale  Television  Algeria,
24 Feb – Plan ouates-Swiss,
25 Feb – Neuchatel Maison des arts – Swiss
5 May -  Theatre lendemainsquichantent – Tulle , France
12 May – Geneva – Swiss
17 -19 May – Festival Inde et Tibet – Villefranche Rouergue, France
20 -22 May – Rabat , Marroco
26 May – Blois (41), France
27 May – Festival Les arts dans la rue à Valleraugue , France
28 May – Festival Les Souffleurs de Réves -Mandagout, France
02 June -  Dhoad à Vigneux sur Seine (91), France
30 June – Au Carré des Mousquetaires,Le Port Marly – France
1 July – Frontignan – France
4 July – 50 years of Independent of Algeria
6 July – Malta Festival – Poland
8 July and 9 July – Festival Volubilis Meknes , Marocco
13 July – Festival Palud su Verdon – France
14 July – Festival Rayon Frais Tours – France
16 -17 July – Musée Asiatique des Nice – France
18 July – Rouret – France
19 July – Tourette Levens – France
21 July – Saint -Andre de la Roche – France
23 July – Sospel – France
24 July -  Theatre Verdure Contes – France
25 July – dans la Loire- France
29 July – Denhague – Holland
30 July – Festival Bergerac – France
1 Aug – Les Musicales du Pays de St Gilles – France
5 Aug – Abbaye de Sylvanes – France
8 -14 Aug – Zomer Van Antwerpen – Belgium
15 Aug – Trento – Italy
16 -27 Aug – flower fair Floriade , Holland
29 -31 Aug- Los Angeles , US
1 -2 Sept – Los Angeles , US
15 Sept – Festival Percussion du Monde – France
27 september: Testrup Højskole – Denmark
28 -29 september:  Denmark
02 october: School Concert – Denmark
03 october: Atlas – Aarhus – Denmark
04 october: Studenterhuset – Aalborg – Denmark
05 october:  Denmark
6 october: FONTAINE EN MONTAGNE – France
13 October: THEATRE D'ETAMPES – Paris
14 Oct – Salle la Cleff  St-Germain-en-Laye, France
19 Octobre: Framecourt – France
20 Oct : l'Espace Culturel de Bondues – France
21 Oct : Espace Culturel de la Baie – France
25 Oct : ARQUES – France
7 – 8 Nov : Festival Etno Soi Helsinki – Finland
10 Nov – Seramo , Italy
13 Nov – Bruxelle, Belgium
16 Nov -  For the Ambassdor of India – Denhague, Netherland
26 -27 Nov  – Istanbul , Turkey
14 -15 June – Auditorium Guimet – France
2011
21 Mai – salle des Fêtes de Sevran, France
27  - 31 Mai -  salles de spectacles  Micropolis Besançon, France
1 -5 Juin – salles de spectacles  Micropolis Besançon, France
12 Juin -  Festival folklores et traditions Roche Posay, France
18 Juin – Festival de Oh Creteil, Paris
25 Juin – Festival Arteganza Amersfoot,  Holland
1 Juillet  to 2 Juillet – Festival National des Arts Populaires de Marrakech, Maroc
9 Juillet – Festival Voix du Monde , Marseille, France
10 Juillet – Menen , Belgic
12 Juillet – San Marino , Italy
16 Juillet  – Starsbourg,France
20 Juillet – Festival Lind'Art-Montagnes en Résonance, France
23 Juillet – Maison de la Culture, Berlin , Allemagne
24 Juillet – Macon , France
29 Juillet – Dhoad + Bollywood , France
30 juillet -  Festival de Inde Luchant , France
4 – 6 Aout – Dhoad + Bollywood, France
7 Aout  – Dhoad + Gypsy Connection, France
8 Aout – Dhoad + Bollywood, France
10 Aout – Mortsel , Belgic
13 Aout – Festival Sziget , Budhapest , Hungary
26 -28 Aout  – Theatre St. Jakobshalle de Basel, Suisse
6 Sept , Crest , France
9 Sept – Festival Nomade Metz , France
11 Sept -  Festival Todos – Lisbon, Portugal
16 -18 Sept Saalbau Rhypark am Rhein – Basel, Swiss
22 Sept Besancon , France
23 Sept Festival Ethno Tempo , Italy
24 Sept Festival Follie Foraines, France
25 -27 Sept Thouars, France
6 Oct Crest, France
8 Oct Bretteville, France
20 Oct – Kremlin Bicetre , France
5 Nov – Theatre saone Paris , France
11 Nov – Salon du Tourisme et des Voyages de Colmar, France
12 Nov – Ultrecht – Hollande
13 Nov – Salon du Tourisme et des Voyages de Colmar, France
15 Nov – Dijon, France
18 Nov – Bagnoles sur ceze, France
24 – 25 Nov – Nice, France
1 Dec to 2 Dec Paris Cirque d'Hiver Bouglione
2010
15 – 18 janvier – Udon World Music Festival – Thaïlande
4 – 8 février Touring in Macedonia, avec Routes of the Gypsies
13 février -   Theatre hay de rose  France
5 mars -  Theatre Chassieu – France
20 mars -  Centre Culturel  de Achourd – France
24 mars – La Rochelle – France
27 mars – Douai – France
1  avril – Espace Julien , Marseille – France
10 avril – Sevran , France
17 avril – Culture Centres  LE POULIGUEN – France
18 avril -   World Music Festival – Hamm , Germany
20 avril au 27 avril -  l'ange France
31 avril au 4 mai  – Poland
13 mai au 15 mai , Festival sur L'inde et le Tibet , Villefranche , France
23 mai – Festival de Vivonne , France
26 mai au 27 mai  :  National Philharmonica Theatre , Moldavia, Chisanu
30 mai  concert à Paris 20 Km de Tours
5 juin au 6 juin ,-  Festival sur L'Inde MONTLOUIS, France
12 juin -  PLAISIR, France
18 juin – BAILLEUL , France
19 juin – St GRATIEN, France
2 juillet  Saint Chamont , France
9 juillet au 11 juillet – Forde Festival – Norvège
29 juillet  – Festival Les Troubadours Chantent l'art Roman en Languedoc-Roussillon, France
14 août – Festival  Montoire Musique et danse du Monde , France
20 août – Festival labeaume – Ardèche, France
27 août concert KHARTHAL – St Georges lès Baillargeaux (86) – France
12 septembre – 50 Kilomètres de Tours
30 septembre au 8 octobre Touring in Danemark
9 octobre – Institut du Monde Arabe – Paris
11 – 17 octobre – Touring  in Swiss avec Esma Redzepova, Romano Drom, Sassa( Gypsy Festival)
28 octobre – 1 novembre – Festival Brive la Gaillarde , France
2009
23- 24 january – LYON (France)
31 january – FRANCFURT (Germany)
01 february – FRANCFURT (Germany)
18 Feb -  Caen, France
21 Feb – Centennial Theatre,Bishop's university, Quebec Canada
23 Feb -   Centre for the Arts  Okaville, Canada
24 Feb -  Rose Theatre  Brampton , Canada
25 Feb -  Sean O'Sullivan Theatre,St. Catherines, Toronto, Canada
26 Feb – Small World  Toronto, Canada
27 Feb – Aeolian Performing Arts Centre,Sunfest London Ontario, Canada
1 March – Fredericton Play House,NB  Canada
3 March – Confederation Centre for Arts , Canada
20 March – Languex , France
28 March – St.Avold , France
3 Aprile – Festival Rouen, France
4 -8 Aprile -  Concert  France
9 Aprile – Musée Guimet  Paris
10 Aprile – Orleans , France
11 – 13 Aprile – Rouen , France
16 Aprile – Poitiers Festival Indian, France
9 May – Univ of Hertfordshire, Hatfield UK
10 May – South Hill Park Arts Centre , Bracknell  UK
11 May – Find Your Talent, Folkestone UK
12 May – The Assembly Rooms,Chichester UK
13 May – The Stables, Milton keynes UK
14 May – The Brook Theatre, Chatham UK
15 May – West End Centre , Aldershot UK
17 May – South Street Arts Centre, Reading UK
18 May – Gulbenkian Theatre , Cantebury UK
20 May -  Sala Mandar, Sevilla – Spain
21 May – Sala en Tren , Granada – Spain
23 May -  Festival 3 Cultures , Murcia – Spain
24 May – Festival Folk , Madrid – Spain
26 May – Lille , France
21 June – Brastilava, Slovakia
3 July -  Museum Etnograficzne-Warsawa, Poland
4 July – Gypsy Festival – Plock, Poland
21 -23 July – Paleo Festival -Swiss
24 July – Chambery -  France
25 July – Womad Festival – UK
26 July -  Womad Festival and at BBC Live – UK
4 -5 Aug – Festival Rite – France
6 Aug – Private Concert invited by Princess of Maroc, Geneve – Swiss
7 Aug – Zuric – Swiss
8 Aug – Fiesta Gitana, La Routes de Fils du Vent- with Manitas de platas – Plavas – France
9 Aug  – Festival Monde Croisés – Murat – France
14 -15 Aug – Hammamet – Tunisie
29 -30 Aug – Festival World Culture – Ireland
17 – 25 Sept – Parc de Exposition Caen – France
26 Sept – Saint Maure de Touraine – France
27 -28 Sept – Caen – France
3 Oct – Musée Asiatique – Nice – France
14 Oct – Ville de Garenne- France
7 Nov – Tréport – France
8 Nov – Monthey Theatre crochetan – Swiss
11 Nov -  Salle Madéline – Géneve – Swiss
12 Nov – Bern – National Theatre – Swiss
13 Nov – Zurich – Kongresshaus , swiss
14 Nov – St-Gallen – Tonhalle – Swiss
15 Nov -  D- Ausburg – Park Theatre – Swiss
4 Dec – Montrind Les Bains – France
12 Dec – Beauvais – France
13 Dec -  Notre dame d' Oé – France
 2008
 14 june:  Festival Plaisir
21 june: Portugal
26-27  june: Switzerland
28 june: Chatelaillon
2 to 20 july: Spain
25 july:  Festival Womad UK
27 july: Swindon Festival UK
30 july: Noirmoutier – France
9 aug: Arbre qui Marche Festival
9 aug:Festival Terre Harmonie France
12 aug Festival Hammamet Tunsie
18 -19 aug: Expo International de Zaragoza – Spain
22 -23 aug: Corbigny – France
26-28 aug: Santiago de Compostela Spain
29 – 31 aug: Frigiliana Malaga Spain
10 sept: Turkey (option)
18 sept: Paris
20 -21 Sept: Festival World cultures Poland Warsawa
2 oct: Swiss
8 oct: Tours
7 Nov: Scene National de Annency
9 Nov:  Humburg Germany
10 -13 Nov: Langes France
Videos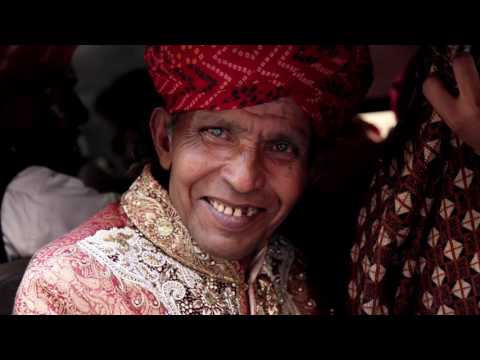 Photos
https://www.artways.com/wp-content/uploads/2012/10/34656_112871382098180_100001259565961_96067_8380292_n.jpg
https://www.artways.com/wp-content/uploads/2012/10/sl_1375303_230841807071252_821472691_n1.jpg
https://www.artways.com/wp-content/uploads/2012/10/sl_1276737_229910060497760_642513085_o1.jpg
https://www.artways.com/wp-content/uploads/2012/10/sl_womex_201_20dhoad.jpg
https://www.artways.com/wp-content/uploads/2012/10/38201_10150226978845106_678060105_13634187_7963733_n.jpg
https://www.artways.com/wp-content/uploads/2012/10/38201_10150226978850106_678060105_13634188_4647432_n.jpg
https://www.artways.com/wp-content/uploads/2012/10/musafir_9.jpg
Daniel Notter