Madou Zon Family
Biography
Native of a family of Griots famous in Burkina Faso, Madou Zon inherited very young the talent of djembé touring with great artist like Adama Dramé well known in Ivory Coast and Farafina.
From his mother side from North Burkina Faso he started to include in the group the Dogon Mask Dancers to share this ancestral tradition.
The complicity of his family for this new project is a real impulsion and become palpable and communicative.
The Dogon are an ancient tribe from Mali and North Burkina Faso, West Africa known for their elaborate ceremonial masks used for celebratory dances. The masks serve to connect the Dogon people to the world of heaven where the afterworld exists, and Earth, which provides food, shelter and life.
The Dogon dancers bring the mask to life in ancient ritualistic that honors and commemorates the dead as they enter the ancestral realm.
Videos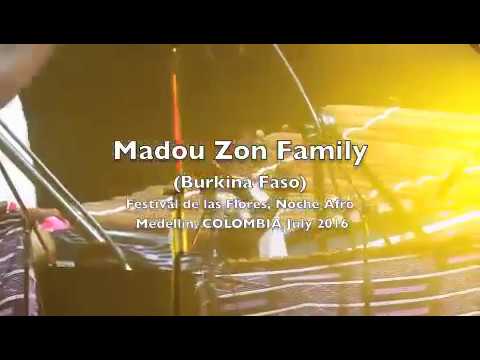 Photos
https://www.artways.com/wp-content/uploads/2013/01/8B3459A5-49B6-401D-9F06-71BB40719375_1_201_a2.jpeg
Artways
https://www.artways.com/wp-content/uploads/2013/01/278C39EE-F7B1-4E53-B7C2-01FC8243FF3C-890x593.jpeg
Artways
https://www.artways.com/wp-content/uploads/2013/01/SUC1572-890x592.jpg
Suchen SK
https://www.artways.com/wp-content/uploads/2013/01/2985BF6C-2CB0-4BC7-AB44-9268A9512C33_1_201_a.jpeg
Artways
https://www.artways.com/wp-content/uploads/2013/01/photo-sites.jpg
https://www.artways.com/wp-content/uploads/2013/01/MZ-Medellin1-890x499.jpg
https://www.artways.com/wp-content/uploads/2013/01/E36C2F8D-C46B-4048-92F8-ADFE09861F2B-890x593.jpeg
@ Artways